Dear Blogger & Website Owner,
We all know social media is important for traffic. Even Google pays attention to your social engagement when deciding where to rank your site, so you know you have to stay active.
More than just sharing memes and cat videos, though, you need to get your blog posts out there in front of those social audiences.
Social Share Buttons Only Solve Part Of The Equation
Sure, you've added all the most popular social sharing buttons to your posts. You encourage readers to share their favorite posts with others with the simple click of a button. Maybe you even show off your share numbers for that all important "social proof."
That's a great start, and it will help get your content in front of more eyes. But it doesn't do anything to populate your Facebook page or your own Twitter feed. It doesn't get your content seen on LinkedIn, or breathe new life into an old post. And what about keeping your groups active.
In those situations, you really are on your own…and it's pretty overwhelming if you stop to think about it.
Manual Scheduling Is A Time Suck
Most blog and website owners turn to apps such as Buffer and HootSuite, scheduling a selection of posts to share week after week, month after month.
You (or maybe–if you're lucky–a virtual assistant) spend hours browsing through older posts looking for those gems you want to promote again. Or maybe you maintain a spreadsheet with links and blurbs and other data, and waste time every day maintaining it.
But that's only half the story. Even with your "master list" of posts and pages to promote, you still have to actually do the scheduling. You have to log into HootSuite or Buffer or Meet Edgar and copy and paste links and other info, just to keep your social profiles and pages active.
For a busy entrepreneur, it's a huge waste of time, and a task that's quite often pushed aside in favor of other, more important work.
Social Encore Plugin for WordPress Takes the Work Out of Maintaining Your Social Media Presence
Imagine how much easier it would be to manage all your social profiles if you could simply add each post and page on your site to a predetermined social posting schedule, then never think about it again.
You'd have more time to create new products. More time to write new content. More time to work with clients. More time, period.
That's what Social Encore gives you. With one easy-to-install and configure plugin, you can…
[green_tick_1_list width="100%"]
Automatically post links to your content on the schedule that you choose.Share both posts and pages from any WordPress blog.
Share both posts and pages from any WordPress blog.
Create unlimited schedules perfect for product launches and evergreen promotions, too.
Easily connect to today's most popular social networks: Facebook, Twitter and LinkedIn.
Post to both Facebook pages and groups, to help keep your engagement high.
Choose which posts and pages are shared so you have complete control over the content others see.
Select posts to share based on publication date so you can get new eyes on older content.
Control your posting start date–perfect for keeping your social profiles active while you're on vacation.
Set the posting interval so you can keep content flowing regularly.
Share the same post or page multiple times–this is ideal for sales pages and other promotional content that you want to have maximum exposure.
[/green_tick_1_list]
Plus, setup is a breeze with the included instruction manual. You'll have your social networks connected in no time, so you can begin posting right away.
Social Media Engagement Is More Important Every Day
Plus, setup is a breeze with the included instruction manual. You'll have your social networks connected in no time, so you can begin posting right away.
Social Media Engagement Is More Important Every Day
With the continued growth of social media, it's more important than ever for the future of your business that you build (and maintain) a solid presence. But if you're wasting time manually scheduling your posts, you're taking time away from other business tasks.
Social Encore WordPress Plugin lets you maintain your social accounts while still getting your work done.
Don't take my word for it though. I'm so confident that this plugin will change the way you work, I'm backing it with my…
[guarantee_box_1 title="Our 30 Day 100% Money Back Guarantee"]Your purchase is absolutely risk free. Try Social Encore for 30 days, and if you're not satisfied just send me an email and I'll send you a refund right away. So there's absolutely no risk on your part. All the risk is on me.[/guarantee_box_1]
Don't let your social accounts stagnate. Keep your fans and followers engaged by sharing older posts on the schedule that you set. It's easy, and you can get started right now with the Social Encore plugin.
Get Instant Access Now!
[secure_order_form_box_1] [green_tick_2_list width="100%"]
The complete WordPress plugin with all the social connections in one easy-to-install package.
Full instructions for all the social networks so that I can easily configure my plugin or even have my VA do it for me.
The ability to create unlimited schedules with the exact posts and pages I choose to share.
But most of all, I'll have an easy-to-use method for keeping my social profiles active….
[/green_tick_2_list]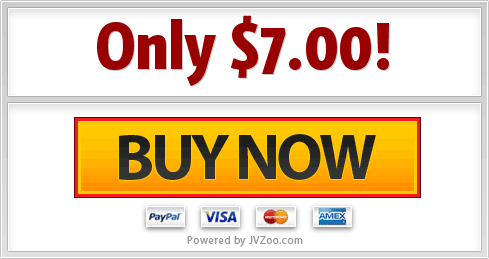 [/secure_order_form_box_1]
Regards,
Patrice Filio
P.S. Social media is critical to your success as a small business. Inconsistent (or nonexistent) posting tells readers, fans and even the search engines that your content is not worth reading. Don't sent that message, when you can so easily keep your social profiles active with Social Encore Plugin for WordPress.
P.P.S. There's absolutely no risk for you. If Social Encore doesn't do exactly what I say it will, simple email me for a fast and courteous refund.